BUSINESS ENVELOPES OFFERED BY: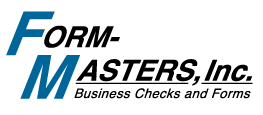 Business envelopes, check envelopes, double window inside tint envelopes, single window envelopes, regular envelopes, booklet envelopes, laser check envelopes, one-write check envelopes, QuickBooks check envelopes, WSGCE2093, WSGCE2096, WDWEQCK, business forms envelopes, self-seal envelopes - these are just a few of the many different types of business envelopes offered by Form-Masters.
We also have specialty envelopes for your unique business requirements. A few of these include: overnight repair, overnight auto repair, packing list enclosed envelope, invoice envelope, invoice enclosed envelopes, photo order envelope, photo order payment envelope, photo order invoice envelope, statement window envelopes, statement envelopes, security tint envelope, security check envelopes, doorknob billing envelope, and plastic security bags.